Galentine's Day was created by Parks and Rec's fearless leader Leslie Knope and has now made its way into mainstream culture. The overall goal of the day is to celebrate the amazing women in your life. There's no better place to carry that celebratory energy than to the advertising industry. 
Aisha Hakim, founder of The Fellow App and senior art director at Venables Bells & Partners, i

n partnership with The 3% Conference, Next Creative Leaders Co-Founder, Laurel Stark Akman, decided to create Forget Her Not. A card-sending campaign that reminded the women in our lives how much they've helped.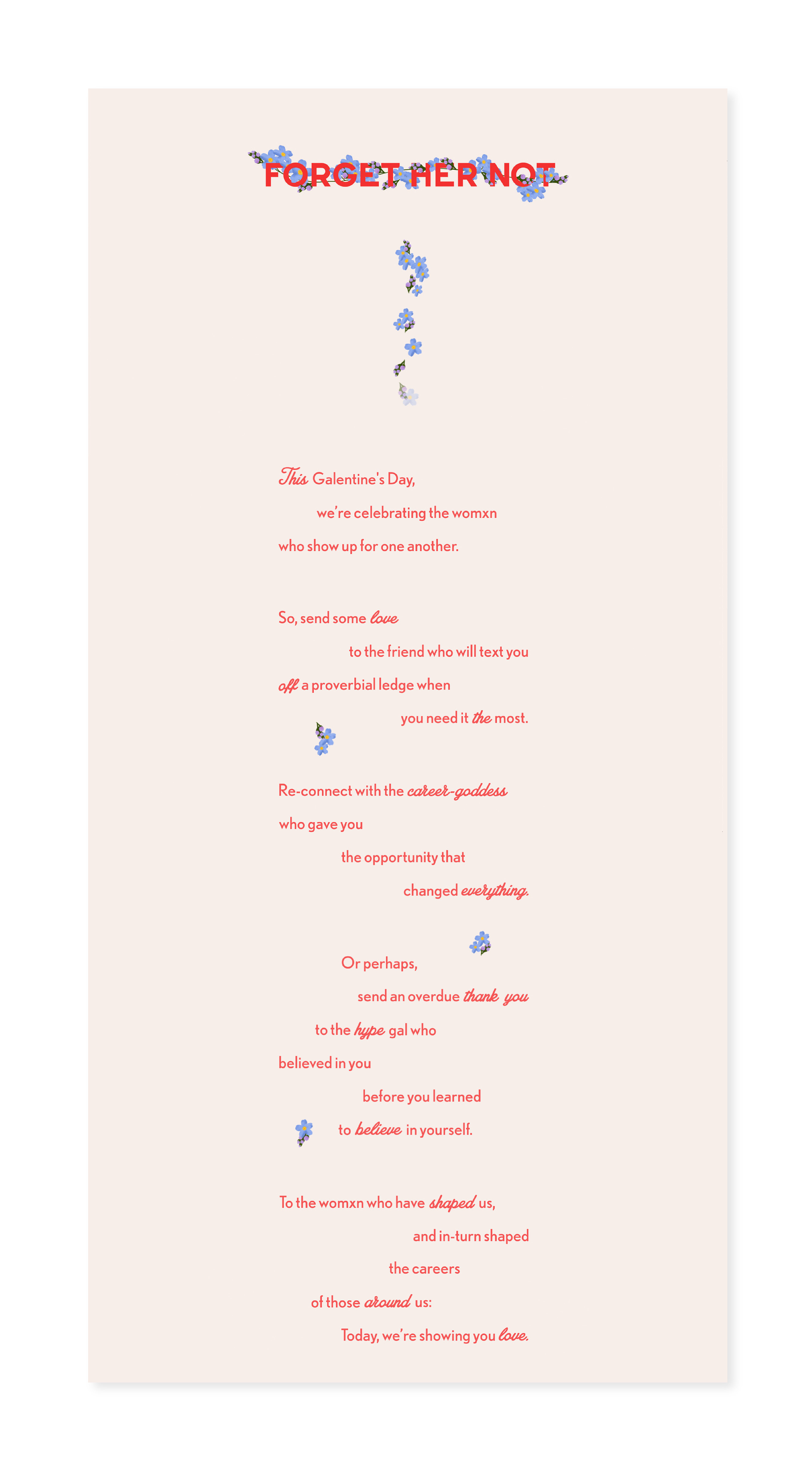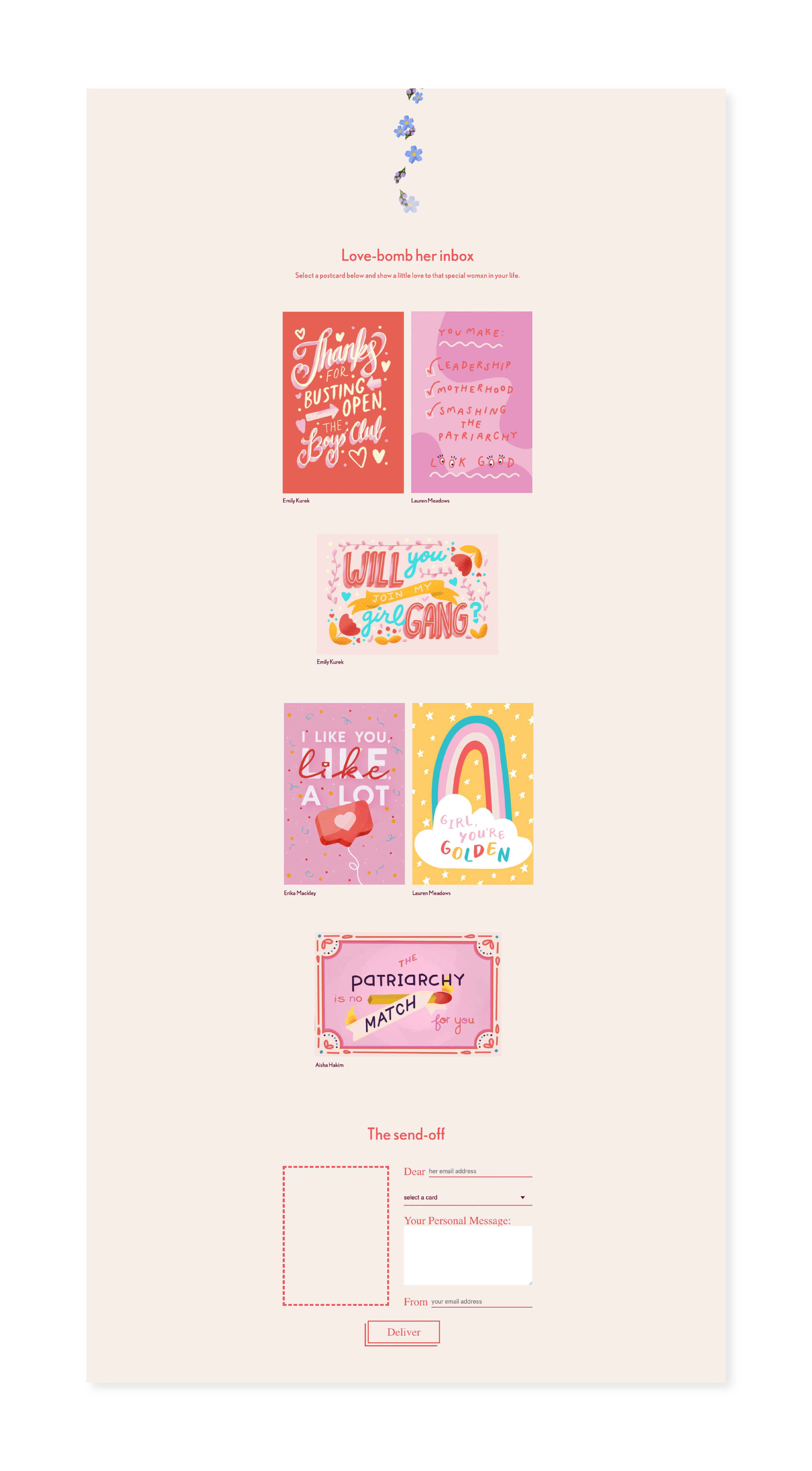 They recruited 8 female creatives via Twitter to contribute, myself included.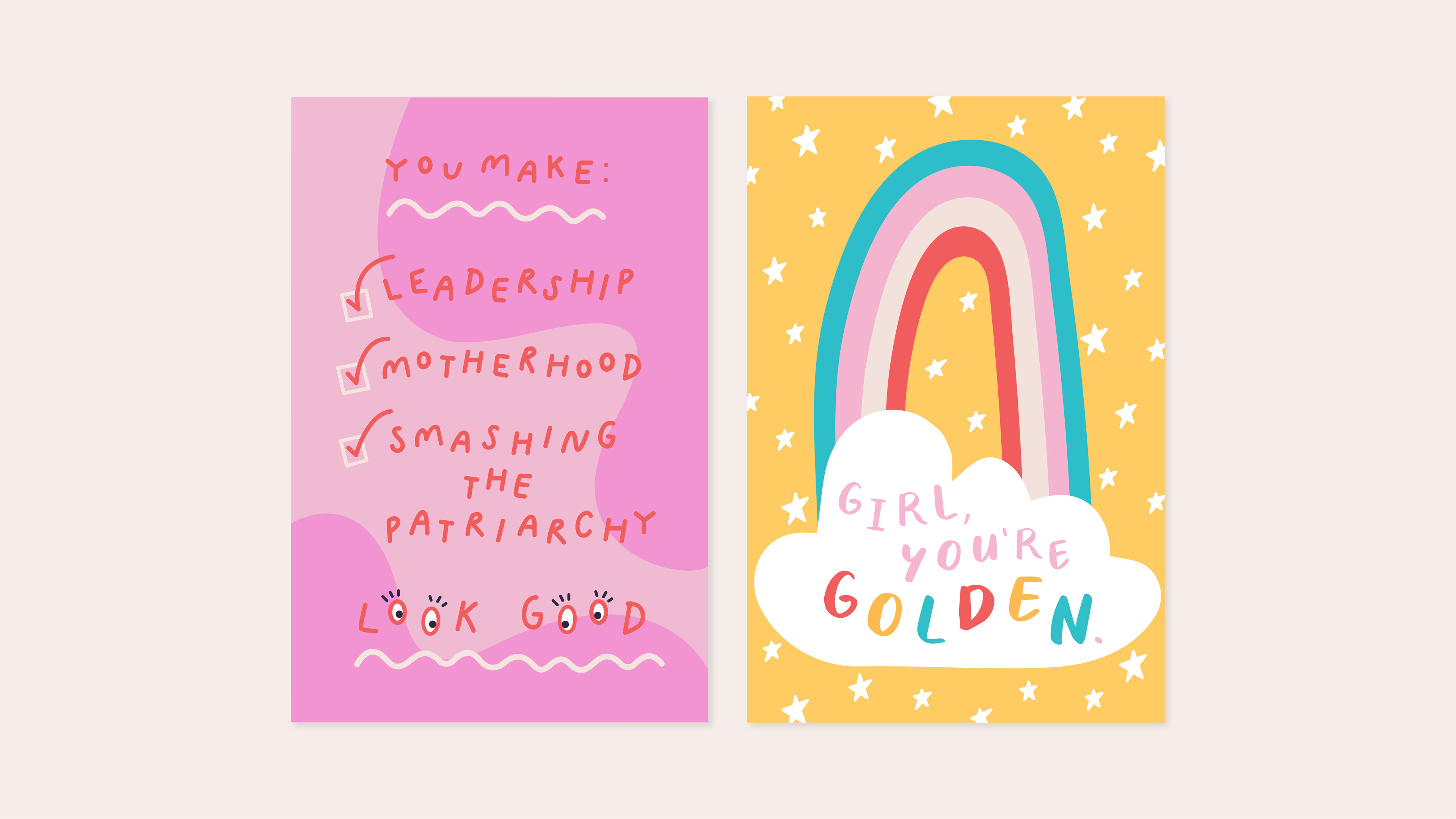 Over three days, 1100+ women on Twitter, Instagram, and LinkedIn shared Forget Her Not cards with the influential women in their lives.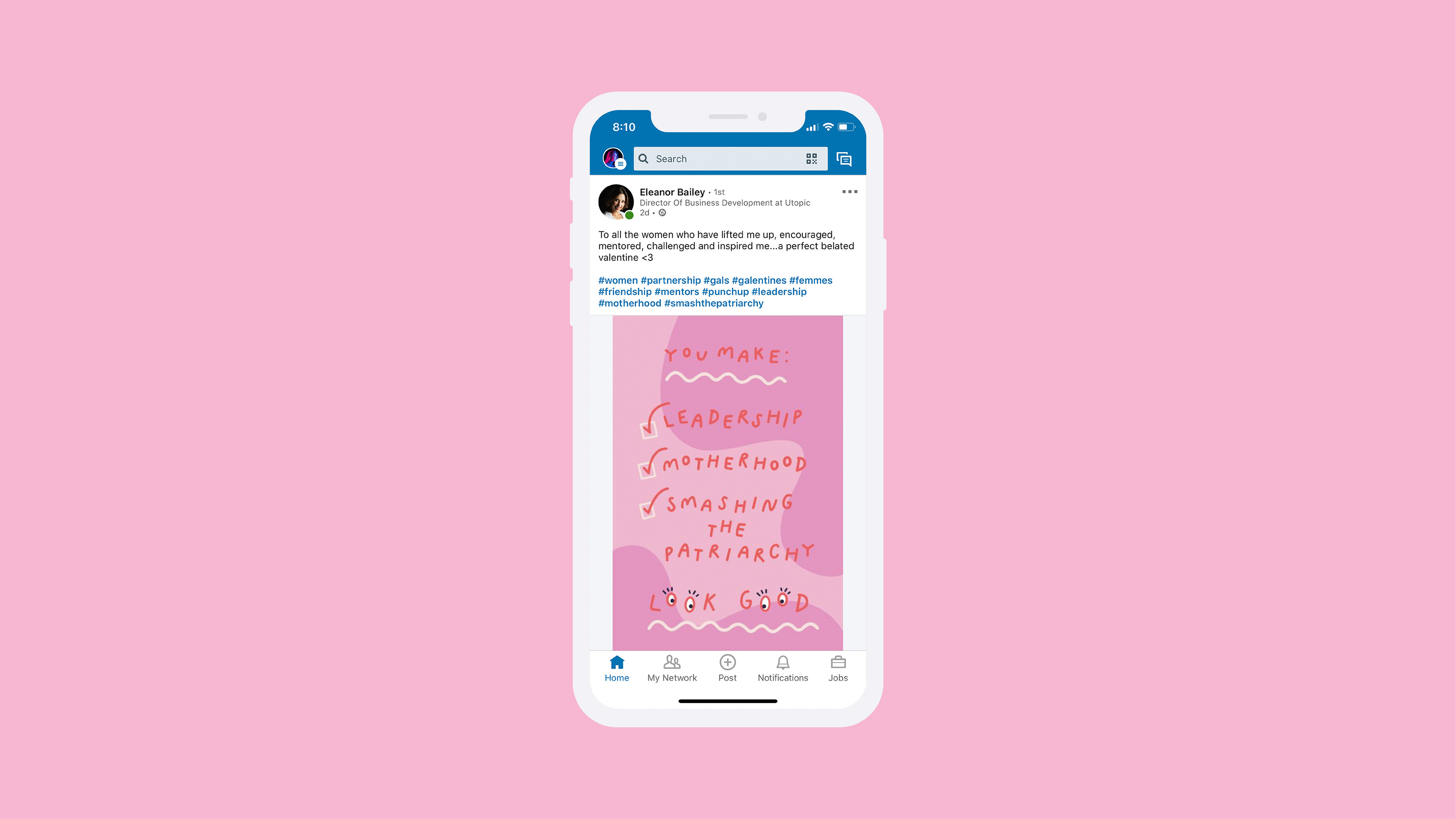 I also got the opportunity to share my thoughts on this project in Adweek.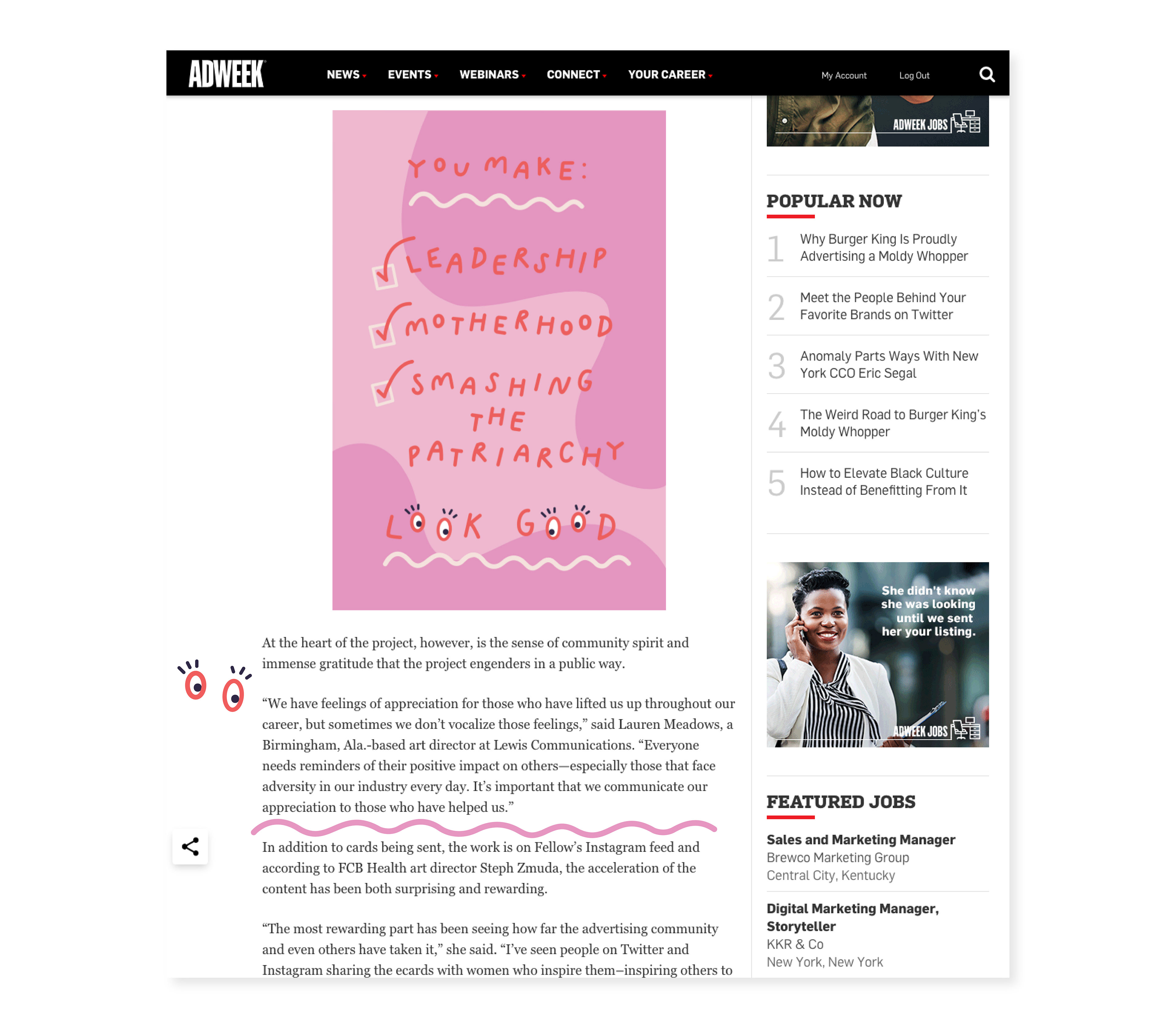 CW: Laurel Stark Akman, Mary Buzbee
AD: Aisha Hakim, Lauren Meadows, Alexia Korte, Steph Zmuda, Emily Kurek, Jess Mendez, Alyssa Lee, Erika Mackley